Environment´s information
The pottery's workshop of Tajueco is an obligatory visit, village in where the pottery is documented from centuries ago; at middle path, and in the resin pine forest, is the picnic area of the Fountain La Rana. Other route drives us to the Romanesque parish of Aguilera with is arcade gallery, and from there, we have a double option: to the west the impressive figure of the caliphal castle of Gormaz and to the West is the villa of Berlanga de Duero with all its medieval charm, castle of the Renaissance and walls from the XIII century. Besides, from Berlaga you can go to visit the awesome hermitage of Saint Baudelo, and once there, the Romanesque of the close localities of Caltojar and Bodecorex. To finish, we suggest other route which drives us up to El Burgo de Osma, Episcopal villa with a wonderful artistic heritage whose the best representative is the Gothic cathedral with Baroque extras (its tower) and neoclassic (sacristy and chapel Palafox), and with parks and paths next to the river Ucero which is worthy to know. Besides is the bridge and the medieval castle of Osma and the Celt Iberian-Romanesque site of Uxama. On the other hand, from Burgo de Osma, and 15 kilometres to the North, is the Natural Park of the river Lobos.
Bayubas de Abajo
The resin pine forest characterizes the environment of this village located between El Burgo de Osma and Berlanga de Duero along the "Camino del Cid" in its neighborhood "The Station", with the river Duero like dividing line that was watched by an Islamic vantage. The pine forest offers paths for walking and pic-nick areas with its fountains. Through the pine forest the mycological route of 5 km passes. As well as the close flour mill. Hunting reserve. Romanesque Parish of the Assumption with Baroque changes. Pitcher Museum in the "The Station". The other neighborhood of Bayubas de Abajo is Aguilera with an excellent Romanesque church with arcade gallery.
Tours
Calatañazor, Canyon River Lobos, El Burgo de Osma, Remains of Tiermes.
Activities
Hiking, Collecting Mushrooms, Hunting, Fishing, etc ...
WHERE TO GO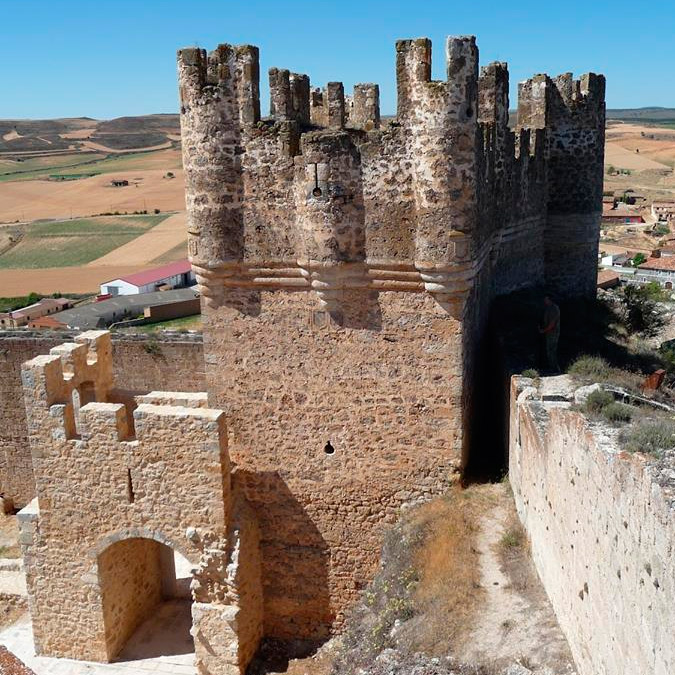 Castillo de Berlanga de Duero
Castillo renacentista defendido por una muralla del s. XII, en el que Richard Lester rodó parte de Los Tres Mosqueteros. Desde lo alto se puede contemplar el trazado de esta villa medieval y se divisa...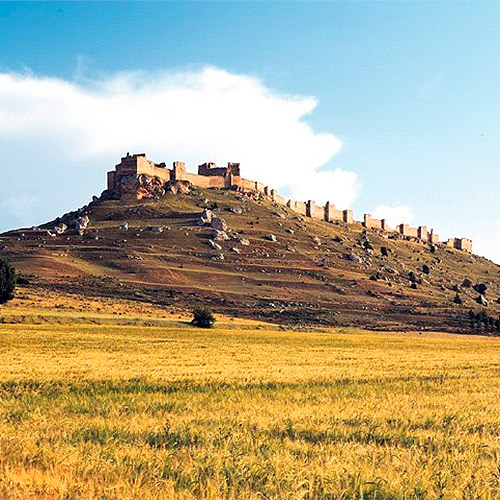 Castillo de Gormaz
Monumento Nacional desde 1931. El castillo más grande de Europa. Califal, del siglo X, época de Almanzor. El Duero gira en torno al espolón rocoso que lo asienta. El Cid fue su alcaide y caído en desg...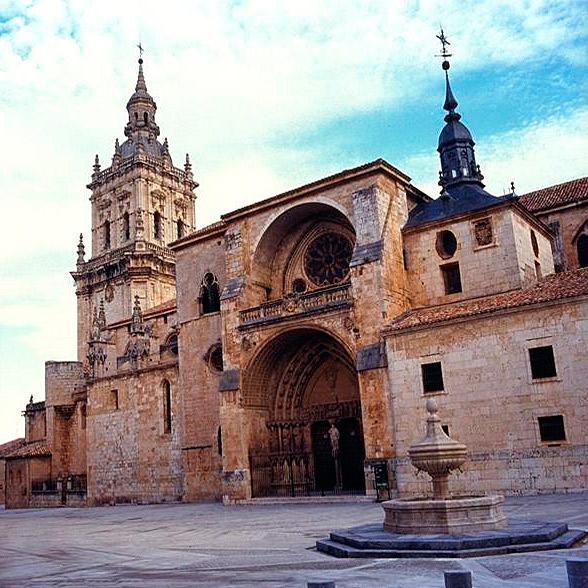 Catedral del Burgo de Osma
Catedral gótica con influencias cistercienses con torre barroca y añadidos neoclásicos en su monumental Capilla Palafox. Restos románicos interesantes. Construida a partir de 1231. Dos fachadas con mú...
UPCOMING EVENTS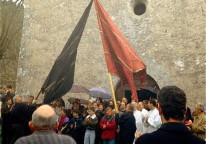 San Marcos
En San Leonardo de Yagüe, 25 de abril
Ese día se celebra una misa y es llamativo e incluso emotivo el momento en el que los vecinos de San Leonardo de Yagüe y Arganza entrecruzan sus respectivos pendones a la puerta de la ermita como símb...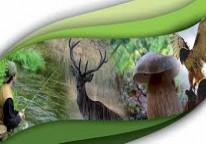 Feria Venalmazán
En Almazán, del 29 de abril al 1 de mayo
Un fin de semana plagado de actividades ligadas a la Naturaleza y su ambiente. Cursos, conferencias, degustaciones de gastronomía cinegética, exhibición de rehalas, concurso de tiro al pichón.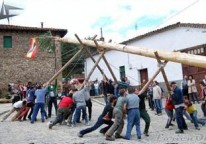 Mayo y Mercasetas
En Molinos de Duero, 1 de mayo
La pingada es el 1 de mayo frente a la parroquia, y el Mercasetas de Primavera se extenderá durante el fin de semana. La muestra de setas tendrá como protagonista al marzuelo, semanas después de la fr...